CORPORATION? Get a quote today if you want your staff trained in First Aid & CPR
Education For All Healthcare Providers and Non-Healthcare Providers!
Mission: To Provide Worldwide Healthcare Education & Resources To Better Providers
If you can't find an American Heart Association (AHA) or American Red Cross (ARC) course on our schedule that fits your schedule, let us know, and we'll work with you!
Anytime CPR Course.
Click Below For Info.
LIKE US ON FACEBOOK!
OR
FOLLOW US ON TWITTER
​
GET 10% OFF 1 COURSE!
​
Check OUT Our PODCAST Interviews!




click below
Upcoming TRIVIA NIGHT: Thursday, June 9th




7pm EST




WIN AWESOME

PRIZES

& EARN 1CEU




-

CLICK BELOW TO SIGN UP AND LEARN MORE

-
The World & Beyond Symposium
PURCHASE TICKETS NOW!
4.5 Credits for EMS Providers, Nurses, Physicians, & PAs
Upcoming

Live-Online

Continuing Education
EARN CEUs!


SEATS ARE LIMITED
Trauma, START Triage, & MCIs
Series Coming May
Bloodborne Pathogens
Coming To Our Library Soon!
Pet First Aid
Coming June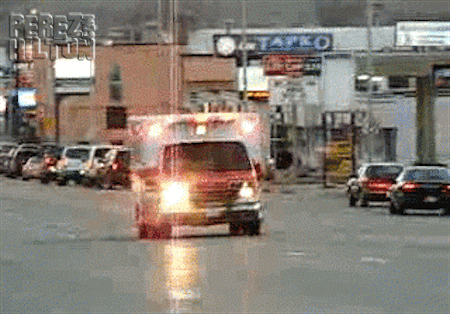 The Double-Edged Sword
June 14th, 10am EST
Earn 2CEUs
FREE LECTURE
Holistic Medicine Series
Coming June
NCCR Curriculum
Coming Soon!
12-Lead ECG Refresher




Earn 4 CEUs



-Now in our educational library-
Master Cardiology
Coming Soon!
Pharmacist Pharma
Coming Soon!
Neurosurgery & Strokes
Coming Soon!
Diving Mechanics & Pathophysiology
Earn 1CEU
Simulation Labs
Coming Soon!
Paramedic Case Scenario #1 with Paramedic Malusi
Earn 0.5CEU
12-Lead ECG Refresher, Part I/III
Earn 4CEUs
At 120Compressions, we're passionate about offering you an exceptional learning experience like no other. We understand how valuable your time is as well as gaining the knowledge of the course content to be utilized in the field. We strive to go above and beyond to make sure you understand the materials not just to pass the course and exams, but to feel comfortable performing the skills learned in a real-life situation. We do not offer prerecorded lectures as we feel that takes away from the learning experience. All courses/lectures will be LIVE.
1. All didactic training will be completed online with a LIVE instructor! Interacting and being able to ask questions is an important part of learning and understanding the materials. [this applies to certification courses only]
​
2. You will then take the designated course exam where you can sit in the comfort of your own home or wherever you choose (exams usually take 45-60min to complete).
​
3. Then you will have to schedule your skills session to test your competency. Once you pass both the exam and skills, you will earn your certification card!
QUICK GUIDE TO GETTING CERTIFIED
Step 1: The only place online where there's a LIVE instructor to teach you the AHA/ARC courses you need! Just look at the available dates, and sign up for the course you need. Whether you need the full course, update, or skills session, we are here to help!
Step 2: Take the exam online. Yes, it is open-book, and we strongly urge you to take notes during the LIVE session of the course.
Step 3: Schedule your hands-on competency session. We will work our hardest to accommodate you, and if you have a business, healthcare facility, or school (with a group of students) we will come to you, or help you find an instructor!
Step:4 Receive your certification after passing steps 2 & 3.
Be sure to ask about group memberships for our continuing education courses!